If You Had Never Made a Mistake then You Have Never Tried Something New.Simply Making a Mistake is Not a Sin But Correcting Foolishness.There are 1000's of Blogger Raising Out Daily But Only Few Of them Were Successful.The Reason Why is They Don't Try to Correct their Mistakes.
Do You Make these 7 Blogging Mistakes?
If You are a Newbie Then You Might Have Done this Common Mistakes That Might Prove Your Blog Wong.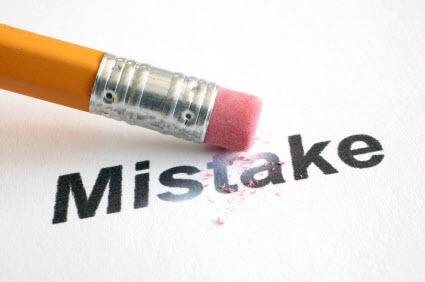 #1 Inconsistency in Blog Posting
#2 Underestimating SEO
Add keywords to your post title
Spend some time on keyword analysis
Improve your blog speed
Optimize Your images before adding it on your blog
Maintain keyword density
Link to related posts i.e internal linking
Build links Via guest blogging, blog commenting...

#3 Writing for Bots

#4 No interaction With Fellow Bloggers

#5 Ignoring Visitors

#6 Spending too Much Time on Blog Stats

#7 Being Everywhere